Mystery Objects
"Petra's Great Temple"
Summer 2000
Think you know what this is? Click on the object to learn its identity.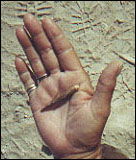 Architectural Mysteries
by Adam Brin
We have a series of mysteries on our hands. Two different elements in stone carvings pose a question. What exactly do they represent?
Many capitals feature this design, either a pine cone boss or a section of grapes. Which is it?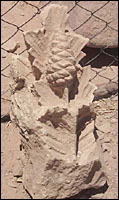 The other, depicted on the architrave, could either be a pomegranate or a poppy flower. What do you think?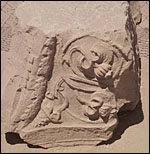 Intro | Nabataeans | Photo Essay | Great Temple | Temple Plan | Who's Who | Virtual Petra | Surround Sound | Mystery Objects | Face Off | Star Spangled Banner | Bulletin Board | Map


© 2000 by the Archaeological Institute of America
archive.archaeology.org/online/features/jordan/mystery.html
Share