Tut in Cyberspace
"TutWatch"
March 25, 2005
Online resources bring Tut to your desktop!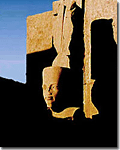 The Boy King has occupied the World Wide Web in a big way, adding a dimension to his immortality that Al Gore would appreciate. The official site for the "Tutankhamun and the Golden Age of the Pharaohs" exhibition is www.kingtut.org. There, you'll find information about the exhibition, schedules, see about tickets (and prices) for Los Angeles and get ticket certificates for the other venues (these apparently guarantee you'll get into the show but until you actually buy the ticket the date and time aren't set). More about Tutankhamun can be found on Zahi Hawass' website, The Plateau, and National Geographic.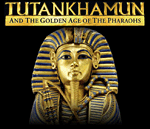 If you want to know more about the excavation of Tut's tomb, then you'll want to look at the website of the Griffith Institute, part of Oxford's Ashmolean Museum. They have The Search for Tutankhamun, with records of Carter's 1915-1922 excavations for Lord Carnarvon in the Valley of the Kings, and Tutankhamun: Anatomy of an Excavation, which "is ambitious in its scope but simple in its aims: to make the complete records of Howard Carter's excavation of the tomb of Tutankhamun available on these web pages."
For general links to Egyptological websites, see Egyptology Resources, Egyptology.com, and Archaeologic.com.
For more on Tutankhamun and the exhibition, see TutWatch.


© 2005 by the Archaeological Institute of America
archive.archaeology.org/online/features/tutwatch/web.html
Share