Shopping, Shopping, and Still More Shopping
"Crossroads of Culture"
February 28, 2001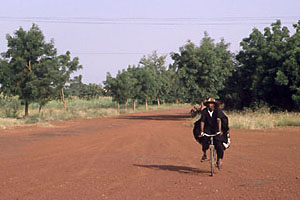 Mali is a land of endless shopping. You needn't look for it, it will find you wherever you are, be it in a jeep, eating in a restaurant, or waiting for a ferry, bus, or plane, or actually on the ferry, bus, or plane. The crafts are well worth even their initial asking price, which in some cases will be an outrage by local standards. Do bargain; it is expected. Besides, the artisans will make some money and you will wind up with beautiful things.


© 2001 by the Archaeological Institute of America
archive.archaeology.org/online/features/mali/segou.html
Share