Fashion Plates
by Heather Pringle
July 11, 2008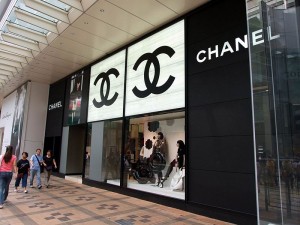 Ok, here's a riddle to keep you guessing. What's the connection between the famous French fashion house Chanel and a classical Greek statue from the island of Antikythera?
I stumbled across the answer this week quite by accident, after discovering the work of photographer Herbert List in a new art exhibition in New York, "The Creative Photograph in Archaeology." The exhibition is well worth checking out—if only online, as I did—but I was particularly struck by one black-and-white photo that List took in 1937 in the courtyard of the National Archaeological Museum in Athens. It portrayed the marble torso of a slender young man from behind—one of Antikythera's fragmentary treasures. The photo instantly reminded me of a Herb Ritts or Robert Mapplethorpe image.
I had never heard of List before, so I started doing some digging. List was born in Hamburg in 1903, the son of a wealthy coffee importer, and as a student in his twenties he took up photography. For a time, he tried his hand at fashion photography, but his real goal, he said later, was "to capture the magical essence inhabiting and animating the world of appearances." Because he was both gay and of Jewish ancestry, he fled Nazi Germany in 1936, taking up residence eventually in Athens. There he photographed classical Greek temples, statues, and other antiquities, producing his first book, Licht über Hellas. In 1941, he was forced to return to Germany, but he somehow survived the war, becoming a contributor to one of the leading photo agencies of the day, Magnum.
List died in 1975, and for years after his images were forgotten. But American fashion photographer Herb Ritts greatly admired List's work, particularly, I suspect, the photos he took in the 1930s of Greek antiquities. Eventually, Ritts won critical acclaim for his own photos of statue-like human torsos, and during the 1980s and 1990s, his work regularly adorned the ads of Chanel, Calvin Klein, and several other fashion houses.
So there you are. It really is possible to jump with ease from Antikythera to Chanel.
The Creative Photograph in Archaeology exhibit will run from July 2-August 1, 2008 at Kouros Gallery, 23 E 73 Street, #1, New York. It was organized by the Benaki Museum, Athens, in collaboration with Fairfield University, Fairfield, Conn.
Comments posted here do not represent the views or policies of the Archaeological Institute of America.