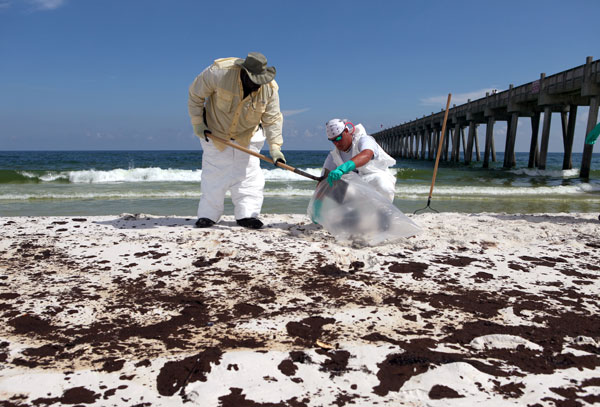 Oil Spill Threatens History
Archaeologists are racing to document the Gulf Coast's extensive shell middens, military forts, and historical fishing camps before they are mired in toxic gunk.
Digging A French Repast
Swiss artist Daniel Spoerri's Lunch Under the Grass (1983) is excavated, offering a particular insight into the pretensions of the French intellectual and artistic elite 30 years ago.
Mesoamerica's Pyramid Pioneers
What may be Mesoamerica's oldest known pyramid tomb, the 2,700-year-old crypt of a high-status man who died in his 50s, has been discovered.


World Roundup
Recent discoveries around the globe
Television
Egyptian Idol

Museums
Where's Cleo?

Off the Grid
Jerald T. Milanich of the Florida Museum of Natural History suggests a stop at Crystal River Archaeological State Park.