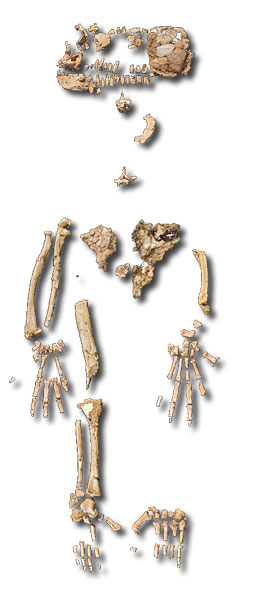 Catch a Pithecus by the Toe
A 4.4-million-year-old skeleton found in Ethiopia belonged to a primate that may have walked upright and had teeth similar to humans. But is she our ancestor?
Bluestonehenge
Over the past two years, archaeologists have unearthed evidence of a previously unknown stone circle less than two miles from Stonehenge.
Gem of a Find
A tiny gemstone etched with Alexander the Great's portrait was found at the Hellenistic port of Tel Dor in Israel.
Bamiyan Now Mine-Free
Afghans hope that archaeologists will return to the sites to conserve them and conduct further research.


World Roundup
Recent discoveries around the globe
Off the Grid
Northwestern University archaeologist Mark Hauser suggests you see the ruins of Bois Cotlette, a seldom-visited plantation site on the small island of Dominica, between Guadeloupe and Martinique.
Exhibitions
Egypt's Model Afterlife
Copper Age Thinkers